By
Joel Johannesen
on
Thursday September 14, 2017 at 1:10 pm .

Follow Joel Johannesen on Twitter
The week of Sept 11 at least thus far:
♦ This Globe and Mail comedy bit (it IS supposed to be comedy, right?) caused a "whoooboy THAT'S nuts" and an "oh yeah, that's JUST what we need" — by me:

I didn't read it, because I already got enough comedy and dumb-assery from the Washington Post this morning; and after laughing at that risible and obsequious G&M headline, reading this article would be just too much dumbassery for one day.
♦ Not nutty, just about the nutty left: another excellent explainer from Dennis Prager (a former columnist here!):
Leftism Is Not Liberalism. Here Are the Differences.
(http://dailysignal.com/2017/09/12/leftism-not-liberalism-differences/)
♦ Nutty Alert: The Globe & Mail rarely fails to deliver a daily smattering of leftist-inspired nonsense, not just in their reporting but in the form of right-wing-hating, America-hating, Christian-hating, and capitalism-hating opinions. This day is no exception. This example, a sort of book review by from their reliable smug leftist Lawrence Martin, is nothing new — it's super dumb:
… [Author] Mr. Andersen is selective in building his thesis [that America is full of loons — like Donald Trump! SHOCKA! — and Americans writ large are nutcases], piling all the unorthodoxies atop one another to give his narrative a convincing thrust. An author could well make the opposite case, selectively choosing all the fine examples of rationality running through American history that made the country a dominant global force. You won't find many leaders more rational and judicious than Barack Obama. The American population elected him twice and, if he was allowed to run again, would probably have done so a third time. …
Barack Obama, aside from causing a historic racial divide, acting on pure left-wing ideology, was serially unjudicious, bypassing congress and issuing nonstop executive orders as if an emperor, shirking and outright contravening the Constitution countless times (which Lawrence Martin nonetheless calls "judicious!"). He will also go down in history largely as the president whose butt was most-kissed by a sycophantic left-wing media, as exemplified in Martin's article here. This is utterly irrational in every way. Note Martin is a Canadian. A nutty one, but Canadian nonetheless. Dumbassery is evidently not confined to the ever-so nutty United States.
♦ Speaking of nuts: British Columbia elected a socialist NDP government this spring — actually let me start again. BC actually didn't elect a socialist NDP government. The Liberals won the popular vote and the most seats, but the two even further leftist parties joined forces to oust the lesser leftists. So the socialist cabal have come up with an interim budget; or to put it more truthfully, they've come up with their first of many massive tax and spend gobbledegook screeds which will certainly wreck BC again — just like they did the last time BC had an NDP government. How's that going over amongst the peeps?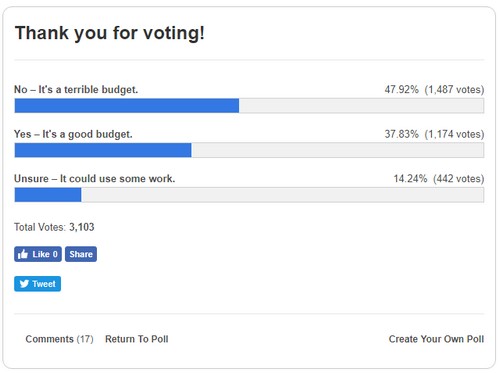 Vancouver Sun, Sept 14 2017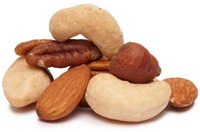 Not a good start. Honeymoon over. But as Sun columnist Vaughn Palmer ever-so gently and deferentially writes (this incessant uncritical-of-the-NDP writing — is what helped get us here):
… [Finance Minister] James will need to rustle up more dollars to cover the cost of $10 child care ($855 million for the first three years alone) and $1 billion plus to complete the phase out of Medical Service Plan premiums, to mention just two of the not fully funded promises in Monday's update.

On that basis, I would brace for additional tax increases, particularly if the economy flattens out more than she already projects.
Among the myriad unsaid: The NDP has literally lowered official economic expectations — GDP guidance — dramatically, and probably not even enough, to somewhat account for some of their upcoming socialist policies.
Let that sink in.
Brace for a lot more than just "additional tax increases," BC. And Canada for that matter.
Contact the Editor: Joel Johannesen
**Link to this article alone **
Tags: Dennis Prager, Elizabeth Renzetti, Globe & Mail, Lawrence Martin, NDP, socialism
Posted under the categories(s):
Canada, Joel Johannesen

Follow Joel Johannesen on Twitter
---
By
Joel Johannesen
on
Tuesday September 12, 2017 at 11:38 am .

Follow Joel Johannesen on Twitter
ProudToBeCanadian.ca has been warned by what we'll call "an Ad Company" that we're in violation of a policy pertaining to lewd or pornographic content with regard to some content on our site — specifically one page or category of pages within our site.
Seems unlikely, right? We're unabashedly conservative. Not a lot of porn being promoted here.
I won't reveal the real name of the "Ad Company," because they'll probably shut us down somehow or other (we live in a world where institutions and companies are led by hard-core leftists and have been blessed with the power  — by lazy-ass or more often left-wing or hard-left governments — to basically control content and what you see and hear and read; and they do indeed have a propensity to shut down conservative people and sites, it seems excruciatingly obvious to us).
To wit:
["Ad Company"] ads may not be placed on adult or mature content. This includes fetish content as well as sites that promote, sell or discuss sexual aids. Examples include, but are not limited to:

sexual fixations or practices that may be considered unconventional
sexual aids or enhancement tools such as vibrators, dildos, lubes, sex games, inflatable toys
penis and breast enlargement tools
They might want to advise or warn the state-owned CBC instead of us. The Ad Company is referring to — and warning us about — material which we found on the CBC's channels or websites, including photos from their channels and websites, which we wrote about — complained about — here, over the years. There were so many examples, we had to create a separate category just for them. So when we remembered to (and we didn't always — there are far more than what we captured in this category), we categorized some of those articles about the CBC with the category "CBC Lewdity" — meaning those articles depicted examples of the state-owned broadcaster's propensity to include lewd and basically pornographic or otherwise vulgar material — photos, videos, subject matter, etc — on their pages or channels. This "CBC Lewdity" category is exactly the category of pages the Ad Company is specifically referring to and warning us about:
http://www.proudtobecanadian.ca/category/cbc_lewdity/.
Please check it out!
The Ad Company now specifically threatens to remove their ads — and therefore the revenue we derived from them — from our site unless we remove the "offending" material. Again, it's material derived from our deadly serious critiques ABOUT THE STATE-OWNED CBC. Which leads us to wonder if they have "banned" the CBC as well.
Coincidentally, we all remember the salacious details contained within allegations against a certain (now former) employee of the CBC engaging in some weird sexual stuff. Here's a snippet from this (now former) CBC employee Jian Ghomeshi's own Facebook post, which, ironically, now likely places this website in further Ad Company "violation":
[snip] … I have always been interested in a variety of activities in the bedroom but I only participate in sexual practices that are mutually agreed upon, consensual, and exciting for both partners.

About two years ago I started seeing a woman in her late 20s. Our relationship was affectionate, casual and passionate. We saw each other on and off over the period of a year and began engaging in adventurous forms of sex that included role-play, dominance and submission. We discussed our interests at length before engaging in rough sex (forms of BDSM). We talked about using safe words and regularly checked in with each other about our comfort levels. She encouraged our role-play and often was the initiator. We joked about our relations being like a mild form of Fifty Shades of Grey or a story from Lynn Coady's Giller-Prize winning book last year. I don't wish to get into any more detail because it is truly not anyone's business what two consenting adults do. I have never discussed my private life before. Sexual preferences are a human right. … [snip]

… Let me be the first to say that my tastes in the bedroom may not be palatable to some folks. They may be strange, enticing, weird, normal, or outright offensive to others. We all have our secret life. … [snip]
Quoting the Ad Company here, it sounded somewhat like "sexual fixations or practices that may be considered unconventional," and I imagine it just might have included the use of "sexual aids or enhancement tools such as vibrators, dildos, lubes, sex games, inflatable toys," and perhaps tangentially even "penis and breast enlargement tools". But if so, that's on them and perhaps the CBC. Not us. I wonder if the Ad Company would similarly spank websites like Facebook, the CBC.ca site, and many others — which had a duty to report on that national story which was directly related to the CBC, and whose stories remain there, online, today.
We won't remove the said content from our site because it is important information about a state-owned broadcaster — one which has been obsessed with sex and "sexual fixations or practices…" — and we feel as though we actually affected a change within that broadcaster resulting in their decision to stop broadcasting such total garbage. (But who knows — we have mostly stopped watching that far-left hellhole to save time and brain cells from destruction because most of the rest of their content remains "total garbage").
Unfortunately, the Ad Company's supposedly ingenious algorithms fail to understand even the most basic concept of "context" and so we must either dumb-down to their level, or lose their support and ad revenue. And dumbing down to their level would be a stupid editorial and managerial decision. So we will switch it up a bit and will change ad companies — or at least we're hoping to be able to.  "Ad Company #2" has already turned us down without explanation.
And so here's the link to support us:
https://www.proudtobecanadian.ca/donations-page/
Contact the Editor: Joel Johannesen
**Link to this article alone **
Tags: CBC, left-wing media bias
Posted under the categories(s):
Canada, CBC, CBC Lewdity, Joel Johannesen

Follow Joel Johannesen on Twitter
---