By
Joel Johannesen
on
Wednesday May 17, 2017 at 5:31 pm .

Follow Joel Johannesen on Twitter
STICKY POST
Since we're between elections, and other distractions have been largely shoved aside, it's a great time to rebuild this site. Competing plans are being analysed, and through the rest of spring and into summer, a new plan will be chosen and work will begin.
Meantime, there's lots of articles to catch up on (thousands!), starting below this article, and some new articles will be added when time permits.
Please keep in touch!
Contact the Editor: Joel Johannesen
**Link to this article alone **
Posted under the categories(s):
Canada, Joel Johannesen

Follow Joel Johannesen on Twitter
---
By
Joel Johannesen
on
Tuesday May 9, 2017 at 9:00 am .

Follow Joel Johannesen on Twitter
Hey boys and girls! I've done this before but it hasn't ceased to amaze me yet. Which I think is a good thing.
First question in a survey I did this week: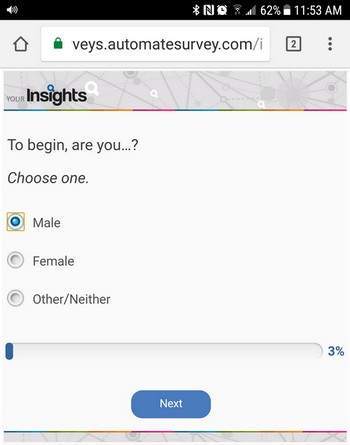 Contact the Editor: Joel Johannesen
**Link to this article alone **
Tags: liberal insanity
Posted under the categories(s):
Canada, Joel Johannesen

Follow Joel Johannesen on Twitter
---